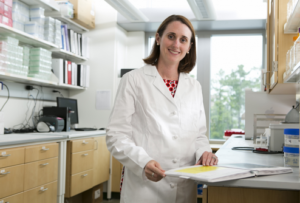 The Pediatrician Scientist Development Program (PSDP) is a premier, North American program for Pediatric Scientists. This unique training opportunity provides scholars with an in-depth research experience including protected time and focused mentorship with the goal of translating clinical laboratory and health system research advances into improved clinical care for children. The program constitutes a national network of mentors and scholars, in contrast to K12 programs that are based solely at a single applicant institution. Furthermore, the network includes collaborations with programs and organizations such as the Canadian Child Health Clinician Scientist Program, St. Jude, Pediatric Infectious Diseases Society, Reproductive Scientist Development Program, Society for Pediatric Research, Frontiers in Science Program, and our parent organization, the Association of Medical School Pediatric Department Chairs (AMSPDC),
I am thrilled to be leading this  impactful program and honored to work with these promising future pediatrician researchers. The PSDP is built on decades of history with pediatric department chairs coming together, making changes to bolster the research candidate pipeline in pediatrics. This is evidenced by 51% of our graduates going on to receive NIH funding and our greater than 20-fold return on investment.
I welcome your interest and application in this program and thank everyone who works tirelessly to ensure our program's mission.
Warmly,
Sallie Permar, MD, PhD
PSDP Program Director